Disc Rotor/Drum
---
Fremax Brakes
- Another Quality Product From Eraps Spare Parts!!


---
Fremax Brake Disc Rotors are now proudly introduced into Australian Market by Eraps Spare Parts. At Eraps, we carrying more than 400 item numbers covering more than 90% of european applications available in Australia.
Brief introduction of Fremax
Fremax was established in 1990, the company specialised in manufacturing brake rotors and drums. With loyalty to its principles of innovation; precise and strict quality standards; on time delivery and its commitment to social responsibility; Fremax is now a global leading brand and is holding a significant market share in both of the world's aftermarket and OEM automotive brake parts industry. Fremax disc rotors offer the performance and reliability demanded. All Fremax disc rotors are produced to OE standard and specification. With more than 1300 part numbers in its products range, the company is preparing to reach a production of 7 million parts per year to meet the world's demand.

Why FREMAX?
And its product features & exclusive technologies
Carbon technology

- premium quality; most Fremax disc rotors are made of special cast iron alloy with higher carbon content.

"Ready To Go"

technology, saving cleaning time and preparation work as it is not necessary to clean the part to remove the protective oil;

"Stop and Go"

finishing which improve friction rate;
Fremax is Mitsubishi

OEM supplier

for over 8 years;

Printed disc

for some applications;

Exclusive packaging

in terms of safety, easy handling and storage and environmental friendly as the containers are produced of 100% recycled materials;

Extensive product range

with more than 1,300 references for different applications.

Fremax Rotors are made of Special Cast Iron Alloy with Higher Carbon Content
FREMAX has included this technology in its wide range of applications. High carbon discs have been successfully used in high-performance car racing applications and is proved to increase the performance and quality of the disc, it helps to:
Optimal thermal conductivity;
To prevent brake judder;
Avoid braking noise due to better damping coefficient;
Higher resistance to distortion and thermal cracking;
Improved braking safety and performance.

FREMAX offers brake disc and drums that come with READY TO GO technology, which saves cleaning time and preparation work. Save your time and effort. READY TO GO are much more efficient than conventional brake discs.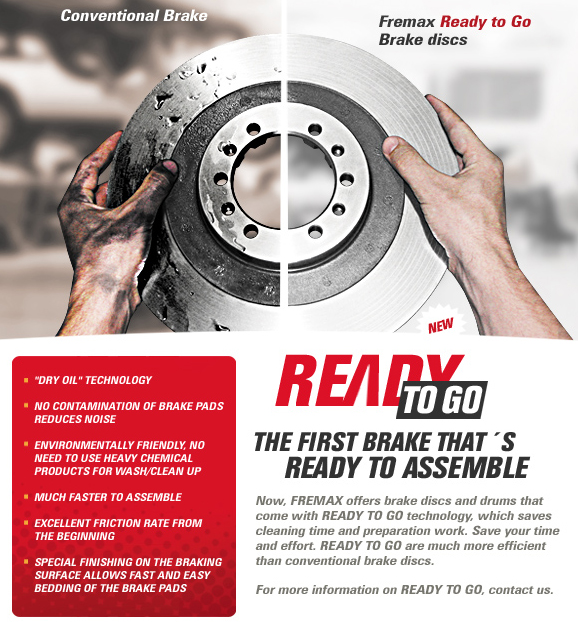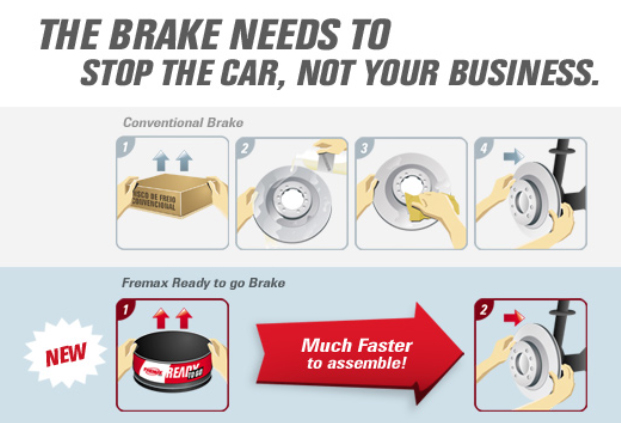 STOP AND GO
STOP AND GO improves friction rate and allows easy and fast bedding the first time you push brakes. This increase safety after replacement of parts and reduces return to the fitters to adjust and correct problems in the braking system.

Fine turning with non-concentric groves after some spiral ones grants a non-directional finishing in the braking surfaces of the brake rotor and drums. This carries the following advantages:
Reduces brake in (period while bedding the brake pads takes place)
Eliminates the clutch effect (which cause noise and vibration when pushing brakes)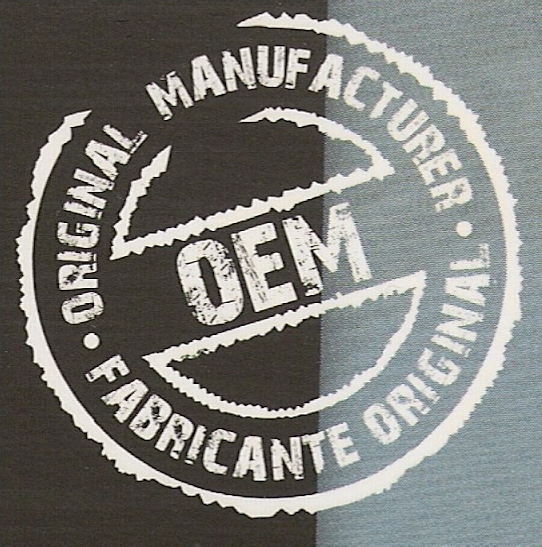 FREMAX is MITSUBISHI OEM supplier
Fremax has been proudly chosen by "Mitsubishi Motors do Brasil" to be the OEM supplier of rotors and drums. With its 8 years partnership with Mitsubishi certifies the quality of Fremax products and qualifies the company to supply original equipment to any car manufacturer.

Fremax provides a special finishing in a wide variety of brake disc and drum applications. This finishing consists of painting the hub with an automotive paint that withstands high temperatures and ensures maximum protection against corrosion.
HORSEPOWER BRAKE DISC ROTOR
- In Stock Now!!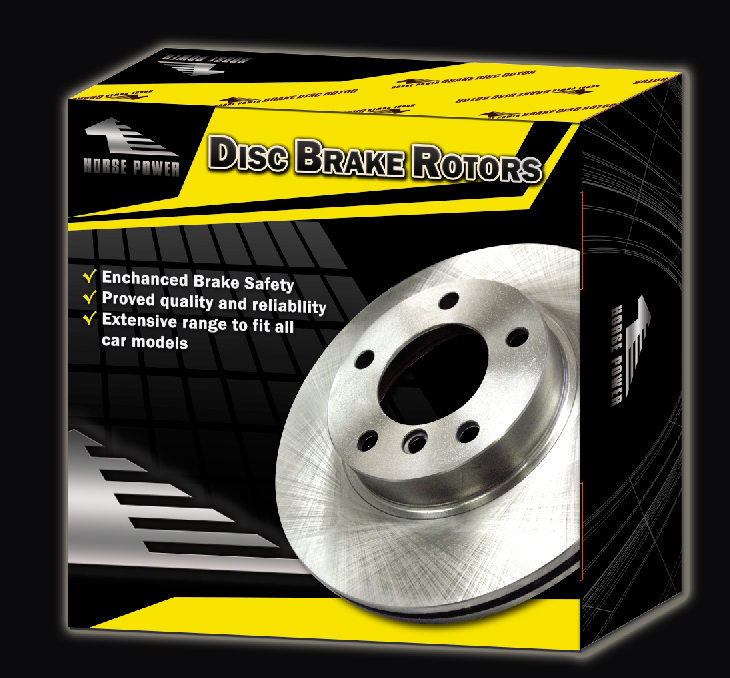 Horsepower Disc Rotors provide high standard of safety and compatibility to suits your everyday driving needs.
Product Features
Suitable for normal street driving;
Enhanced brake safety and performance;
Brake judder prevention due to superior quality material;
Extra resistance of thermal cracking
Quality assurance, QS9000 & ISO9001 Standards.

---
Stop with confidence.
"GIDDY UP" your brake safety with horsepower brakes.